Today we're canoeing trip along the peacfull Katherine river (Nitmiluk National Park).

After 45mn of canoeing, we exchanged our canoe with another couple so that we don't have to carry it up the second gorge. The gorges are impressive with a steep high walls.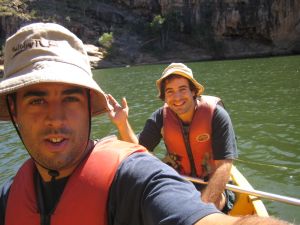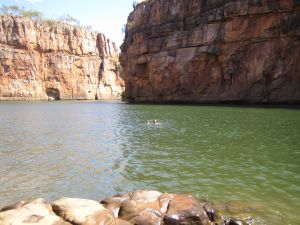 It then bends and we have a straight view of the long 3rd gorge. Time to stop for picnic.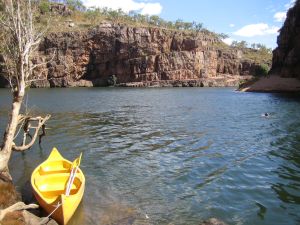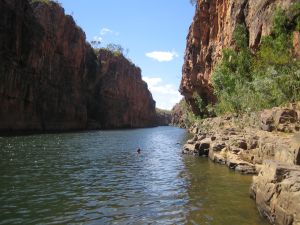 Don't miss the beautiful Butterfly Gorge Walk. Park your kayak and go for walk along an easy trail following a small stream.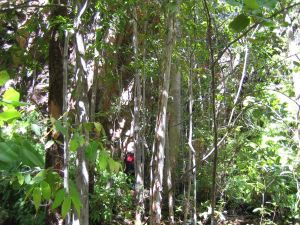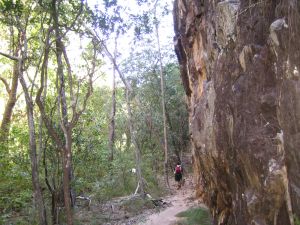 10mn later, look on your left and spot the hole in the cliff. Go there and be amazed by thousands of butterflies!