We drove along the scenic Port Gregory Road from Geraldton to Kalbarri National Park. There is an amazing pink lake (Hutt Lagoon).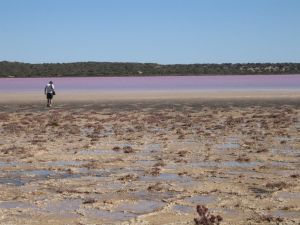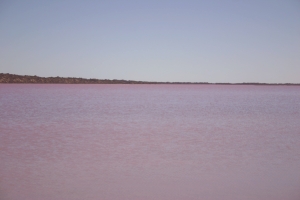 Some shrubs near the lake.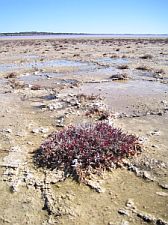 We then entered the Kalbarri National Park and stopped by the coast view points such as these gorges: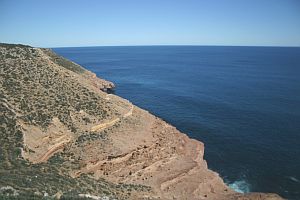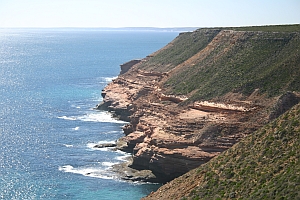 The Mushroom Rock is best seen at sunset.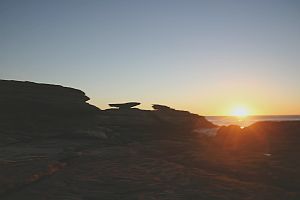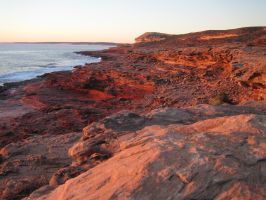 Red Bluff scenic lookout: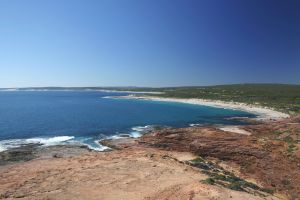 We then picnic on the Red Bluff beach and so a few crabs running between the rocks: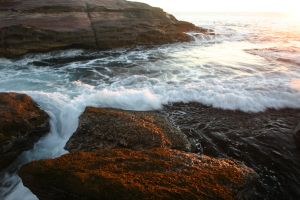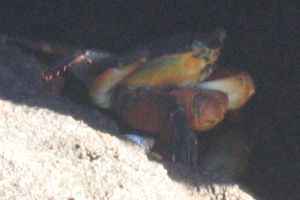 Here is the moon seen through the tropical palms of this resort.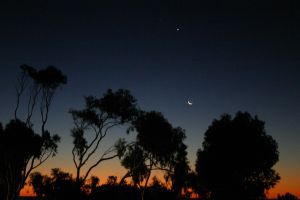 The next day we went to visit the Murchinson Gorges. After a 20km drive on rugged road we arrived at 'The Loop' overlooking the river gorge.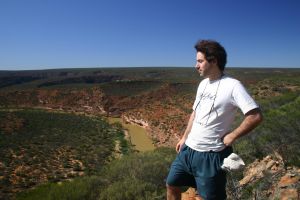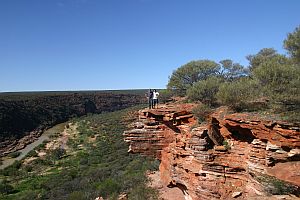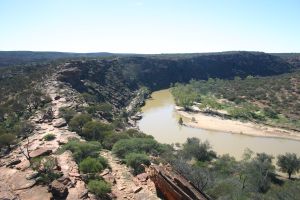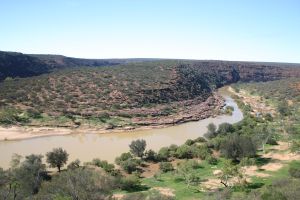 Ice scream or rocks?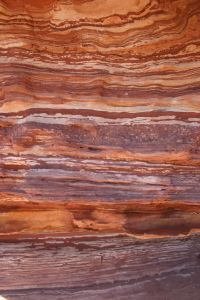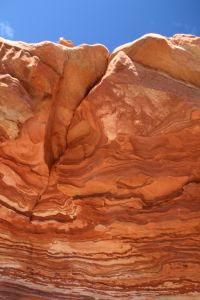 'Nature's Window' is a beautiful natural rock framing the upstream view.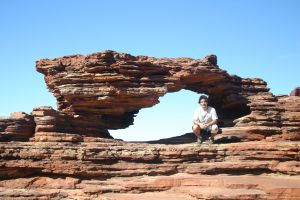 Me climbing a rock overlooking a 100m deep gorge ;-)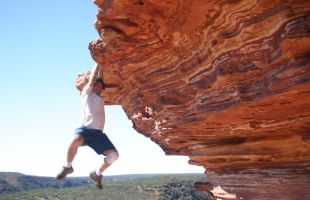 After this exercise, I was ready for the 'Z-Bend' 150m jump!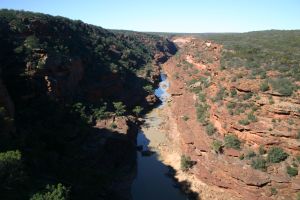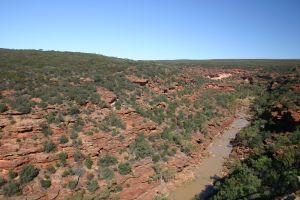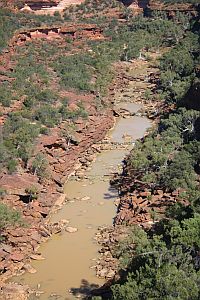 Took of few pictures of flowers on the way down: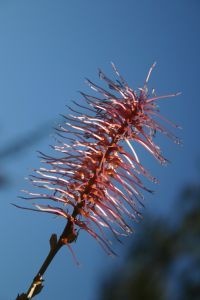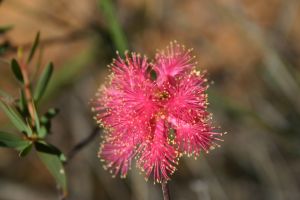 We then drove to the Ross Graham river and enjoyed a swim.