Geraldton is a town of 25,000 inhabitants famous for its architecture.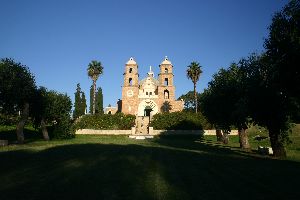 Don't miss the particular solar clock and the war memorial.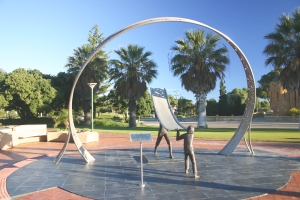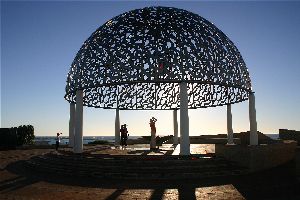 Don't miss the leaning trees just outside of Greenough, 12kmGeraldton.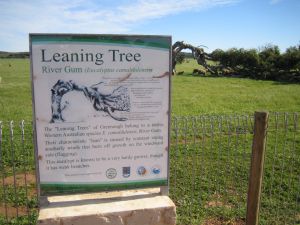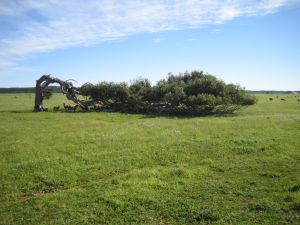 These Eucalyptus (or gum trees) typically grow more or less straight up for about two metres and then bend until it meets the ground.
Why?
The clay soil is very salty and their are strong westerly winds. The salt and the wind burn one side of the trees and they adapted by bending away from it!