Beautiful Phillip Island is about 3 hour drive from Melbourne.

It's the home of the 30cm high Little Penguins.

In the day they are fishing at sea and after sunset, they wait for the sky to be dark enough until they feel secure and they come out of of the sea via the beach to take refuge in their little homes.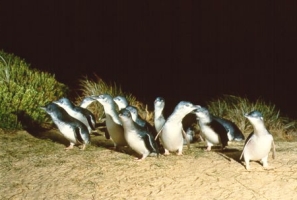 There are a few animal farms on the way from Melbourne where you can see kangaroos and koalas!